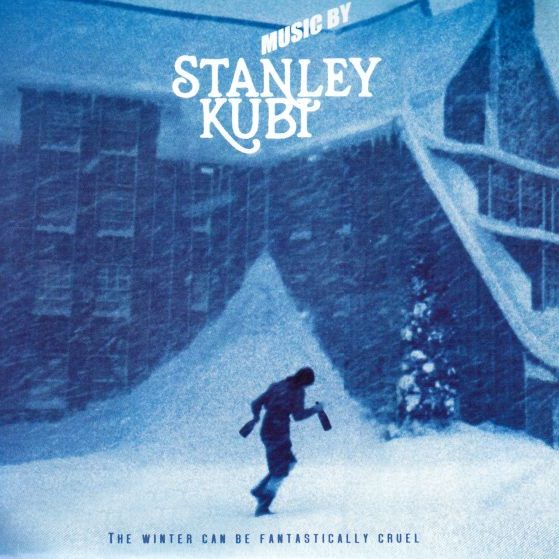 | SP 7" ( WHITE ) 70gr. VINYL 45rpm + Postcards + Stickers

P r e s e n t a t i o n
     Yeah, here comes the debut∼uppercut real∼fake soundtracks from STANLEY KUBI that rode around the Overlook Hotel… For their very first theatrical release, my favorite barmen orchestra shamelessly swings you their personalized version of the Kubrickish masterpiece «THE SHINING» assentant four «original soundtracks» ax cut.
The time of this sonic pursuit in the musical labyrinth of the KUBI, french labels KEBEN & ! a N G R r ! have joined forces to give birth to a terrifying achievement : a classy 45rpm single in heavy white vinyl —like snow— in a thick plastic sleeve with poster∼cover, postcards and some stickers included for your collection.…
← And for the guest from hell : Jack Nicholson, awesome !
→ Stealworks from defunct TRAX.
To receive digital files with your purchase → Email me  |
First press of 1000 SP |
Manufactured, released & distributed since 2005 |
GRr 007  |
D e s c r i p t i o n
    s i d e THE INTERVIEW
Five Months of Peace is Just What I Want
That's a Quiet Story
    s i d e CLOSING DAY
Tony ?
A Momentary Loss of Muscular Coordination