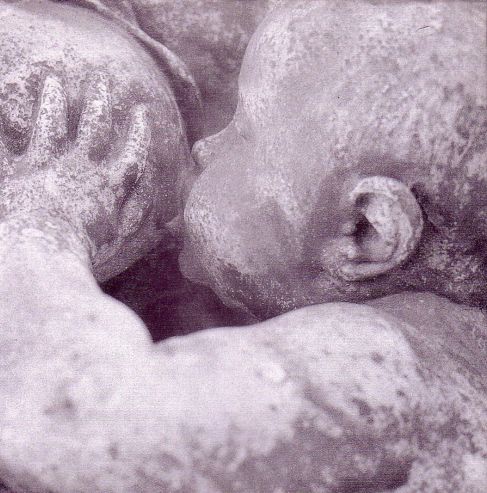 | SP 7" ( BLACK ) 50gr. VINYL 33rpm
P r e s e n t a t i o n
    This is the first release of my «label without label» ! a N G R r ! ; after the early 1994 sonic protest «french connection» about the mexican REVOLUCION X in solidarity with the zapatista insurrection in Chiapas…

← ↑ ↓ COPYRIGHT was quite simply the amateur matrix of future adventures whose Copywrong, Audio SuperStar, Gopher Wyborowa, Stanley Kubi… Here the initiatory only∼vinyl draft, abrupt & hirsut 7 (en)raging & struggling missiles > > > Combative pessimism ! Passive optimism ?
→ Stealworks : GWENAËLLE, H.R. GIGER, JOHN YATES & WINSTON SMITH.
To receive the digital files with your purchase → Email me  |
First & last press of 1100 SP |
Manufactured, released & distributed since 1995 |
GRr 001  |
D e s c r i p t i o n
    s i d e A
La Peur
Mr Nobody Says Nothing
Who I Am ?
    s i d e B
En Vain
Every
Smile
Blood Can Dry
→ You could directly order online via LaDistroy ← 4€ + sheeping
→ Or you can come visit my itinerant info$hop  at one of these dates ← 2€ cash