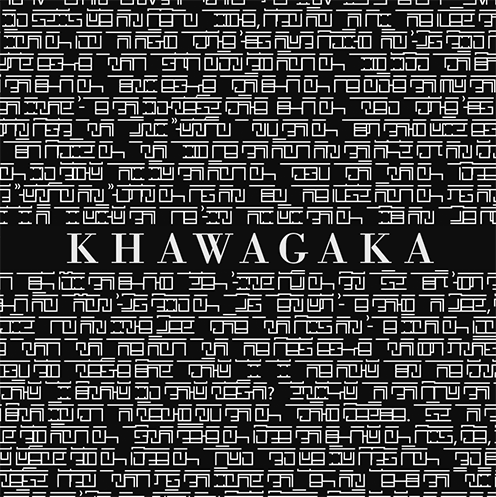 | LP 12" ( BLACK ) 180gr. VINYL 33rpm
P r e s e n t a t i o n
     Launched in 2005, full of dementia & hysteria, ZOO started to transform their music towards a more conceptual emotion and added a lot of tribal sensations and other traditional thrills in their heavy & muffled impulses since their second opus, creating new & undefined indonesian music, fantastic ! The combo evolved through a more empirical, arghtistical  way, which will end in 2025.
Each ALBUM represents an element of civilization → from language to «Prasasti» (2012) → from architecture to «Samasthamarta» (2015) → from religion to now… «Khawagaka» (2018) > > > ZOO invented its own linguistic system (Zufrazi) and its own writings (Zugrafi) as well as a fictional sacred book written in that language, called exactly Khawagaka...

If all this may seem abstract to you, don't worry, Zoo is always an impressive & haunting LIVE experience and without a doubt they will offer you an unusual & primal stage ritual !

To receive digital files with your purchase → Email me  |
First press of 1000 LP |
Manufactured, released & distributed since 2019 |
GRr 031  |
D e s c r i p t i o n
    s i d e A
Agakana
Gasyila
Ahr-Taba
Sakhsyala
Khasukila
Nara
Hegamila
    s i d e B
Akhsyaha
Akhmaka
Usadana
Khawagaka