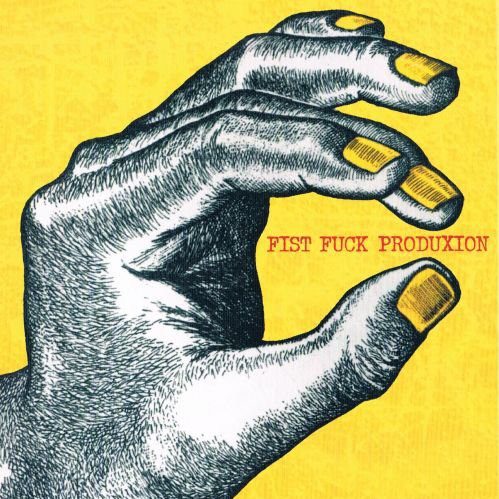 | Digipack DVD ( 3 sleeves )
P r e s e n t a t i o n
     50 minutes —of Super8 flims— original, wobbly, not viral compiling 13 musical short movies, funny diversions, provocations mockery and other anima(c)tions of the collective weirdo sicko kino from Paris FIST FUCK PRODUXION < < < Projection erection, cinema brujeria, sabotage image, destruction animation > > > Always with a raised fist !
SOUNDTRACKS ← The Residents, Dead Kennedys, Status Quo, Ministry, Beck, Ennio Morricone, Alain Goraguer, Agent Orange, The Meters, Chemical Brothers, Spike Jones, Motörhead, Heartbreakers, Steroïde Maximus & Los Babys.
↑ Delicate visual attentions from amigo  KARA, ah !
↓ Blot anecdote : The VHS initial version was edited «under cover» because  duplicator company at that time believed that there were porn scenes, oh oh ; Funny, shaggy story !
→ Then in 2009 i decided to (re)edit that video on this DVD version for the new generations of informed, perverted retinas !
First duplication of 1000 DVD |
Manufactured, released & distributed since 2009 |
GRr 010  |
D e s c r i p t i o n
Fuck CD
Serpikon
Pixi
Serpikon II
Fridge
Droles De Zouzes
Serpikon III
Stremon
Café

,

Cloppe…
Born Toulouse
Too Much T.V. Honey
Retro-Much
Bagger
I l l u s t r a t i o n